Secur is a distribution partner of Delair, delair is a leading provider of end-to-end, visual intelligence solutions that enable enterprises to capture, manage and analyze their assets and turn the collected data into valuable business insights. The company's offerings combine high performance UAV hardware with delair.ai, the industry's most robust platform to power your entire visual intelligence workflow, from data management to advanced analytics. Its solutions are sold in over 70 countries with a network of more than 100 resellers in industries such as mining, construction, agriculture, oil and gas, utilities and transportation.
Delair has strengthened its position as a global leader through strategic acquisitions (Gatewing, Airware/Redbird), and a strategic investment by Intel Corporation. Founded in 2011 by experts in the aerospace industry, the company employs 180 people and has offices in Toulouse, Paris, Los Angeles and Singapore.
Delair's professional fixed wing drones are the ideal tool for acquiring aerial data faster and farther.
They cover large surfaces with each smooth and stable flight.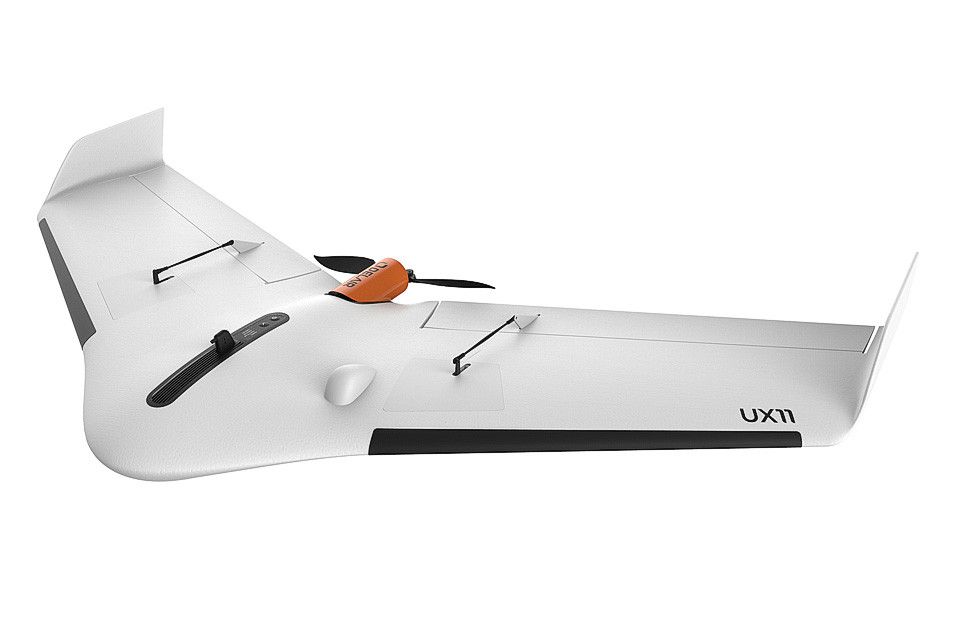 The smartest mapping drone ever made in two configurations:
UX11 with an in-house designed industrial RGB camera
UX11 Ag with the MicaSense RedEdge-MX multispectral camera

A high-performance, long endurance UAV with the ability to support complex missions and host several swappable payloads including:
Gyro stabilized dual EO/IR sensor for surveillance
LiDAR + RGB camera for mapping
Military band telecommunications systems with extended range for defense and tactical purposes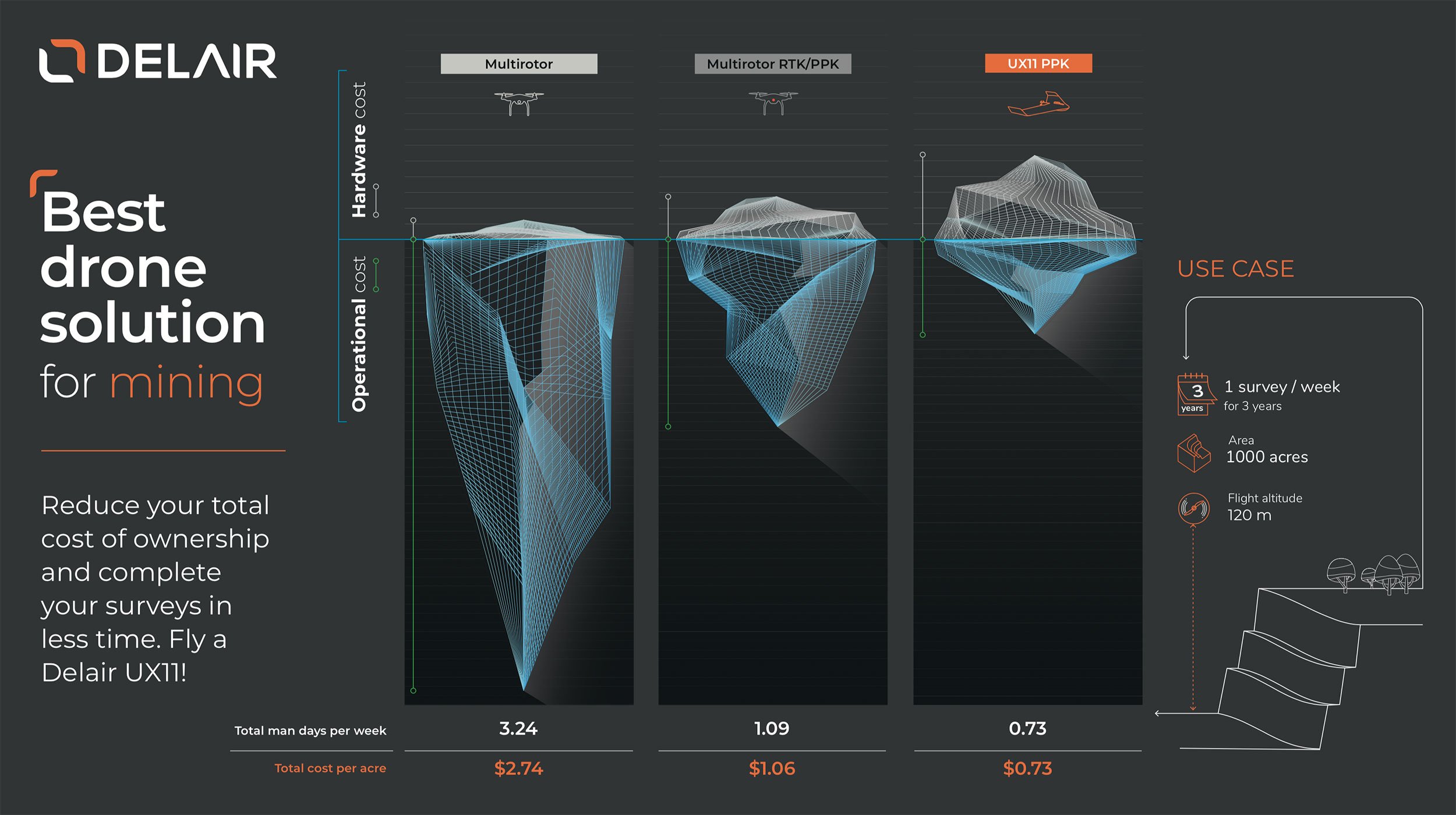 Calculate monthly aggregates stock inventories faster with drones
Aggregates companies often face challenges when it comes to monthly stock inventories when they have multiple sites spread throughout a region and, ideally, all sites need to be surveyed within a very tight timeframe, only a couple of days. The faster these sites can get surveyed, the happier management and the accounting staff will be.
Consider an aggregates company who has eight sites of about 200 acres each. They want to do one survey per site per month over the course of three years, the assumed useful lifetime of their mapping drone. Again, the initial investment of a prosumer multirotor drone is relatively low, but the operational costs add up tremendously over time. Even in this case with conservative estimations, the Delair UX11 offers the lowest cost per acre ($1,33)  over the lifetime of the drone. But perhaps the best news in this scenario is the time savings. Getting all 8 sites surveyed with a fixed-wing drone within a 2 day timeframe makes a painstaking process more efficient and impatient accountants relaxed.